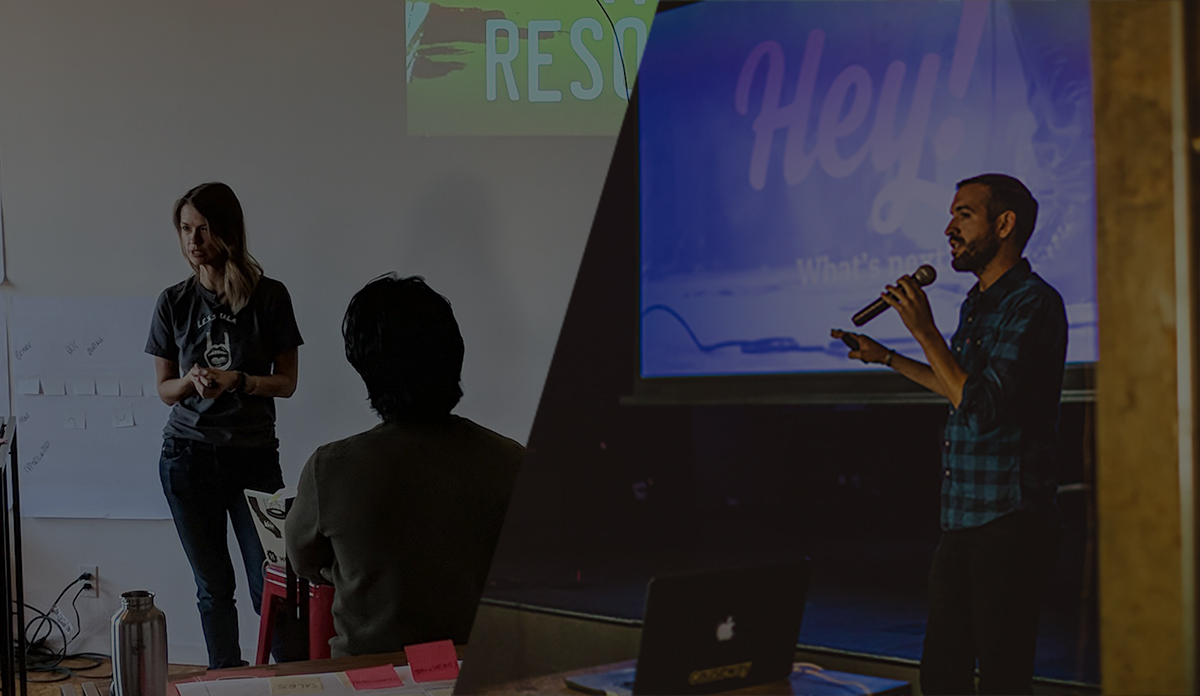 Climate conversations that won't bore you to death
We host fun guided networking events for the public.
Check out our upcoming events.
What if your company started thinking wrong about our climate crisis?
Our Thinking Wrong About Climate Change event series has been such a popular event, we're excited to offer it to teams in larger organizations.

How can your company use the Think Wrong process to come up with innovative new solutions that create real positive climate impact? And build team's collaboration skills in the process? Give us a call to book an event.
Half-day Event
+ Generate cross-team collaboration and foster new connections
+ Come up with bold, brilliant, innovative new product & service ideas to amplify your organization's climate impact
+ Build creative problem-solving & collaboration skills among team members
+ Adopt a fresh new perspective to catalyze new ideas
+ Walk away with fun prompts to unlock more creativity towards solving challenges in your work
Full-day sprint
+ Includes Thinking Wrong mingling event to generate ideas
+ Learn to make ideas tangible in storyboarding & prototyping
+ Quickly do guerilla idea validation & user testing on prototypes
+ Iterate your prototype to an amazing pitch
+ Each team pitches their final idea to the entire group
Let us speak at your organization
+ The importance in Thinking wrong
+ Design and climate change
+ Our climate crisis as opportunity
+ Social entrepreneurship and design
+ Taking ideas to launch
+ Rapid prototyping and Micro-experimentation
+ Getting authentic unbiased feedback on experiments
+ Building a brand and establishing an online presence
Marc O'Brien has worked closely with John Bielenberg since 2009 developing and implementing exercises and approaches towards "thinking wrong" while working at Project M and Future.