Thinking Wrong about Climate Change
We can't solve today's challenges with yesterday's thinking. During guided networking, The Determined will introduce Think Wrong prompts to spark ideas and conversations.
Let's talk about funding!
We're inviting investors and philanthropists from carbontech, regenerative agriculture, and renewable energy to come up with innovative ideas to fund climate startups, activate faster funding sources, and find easier ways to support projects.
SEPT 11, 2019
Join us during our free Zoom chat.
SEPT 18, 2019
Come meet us and others in SF.
Thinking Wrong is great for:
+ Coming up with fresh approaches to challenges
+ Breaking through roadblocks
+ Uncovering new ideas to explore
+ Using randomness to drive innovation
We're experts in both Thinking Wrong and Prototype Thinking, which is the foundation of our Remix creative process. Hit play to learn more.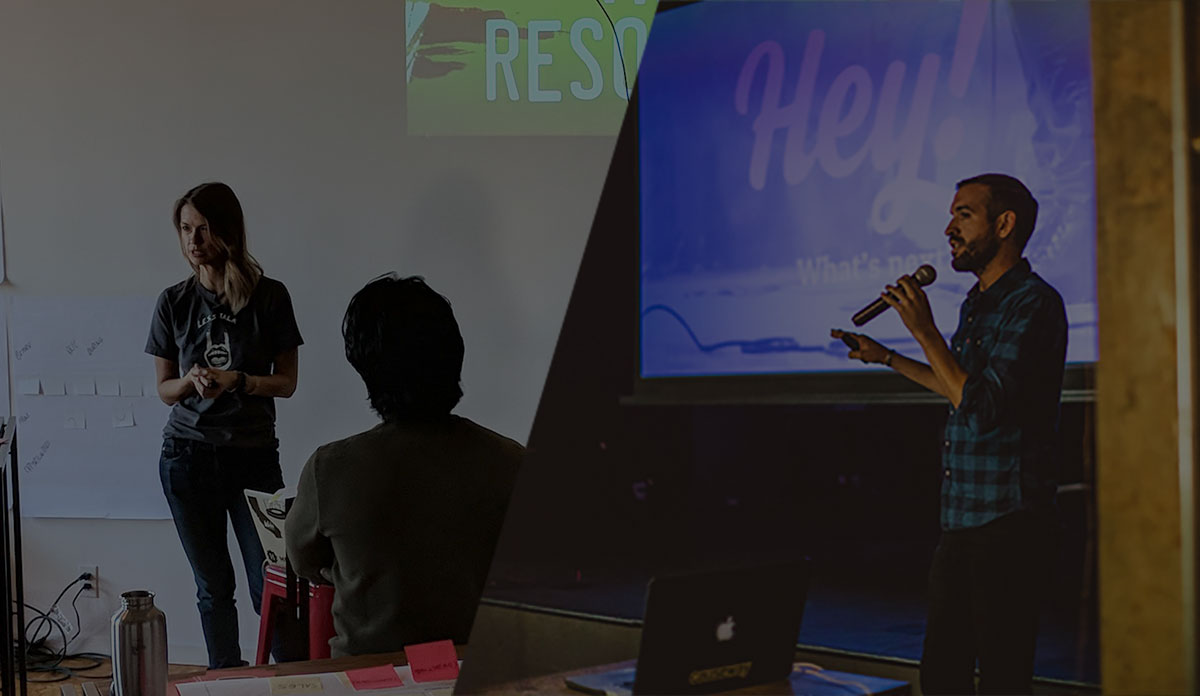 Do you work for a large company? Putting together an event?
We would love to come in and host one of our guided networking events.
More about our in-person events
IN-PERSON FORMART
+ Introduction to Thinking Wrong
+ Groups of 2–3 people form
+ A few minutes of intros
+ A Think Wrong prompt is given
+ Groups share out ideas
+ New groups are formed
+ Repeat 2–3 times with new prompts
+ Basic networking resumes
WHO SHOULD ATTEND
+ Researchers diving deep into their work
+ Entrepreneurs launching new businesses
+ Funders looking for their next investment
+ Business professionals looking for new ways to innovate
+ Creative folks interested in seeing how their talents can help move ideas forward
TAKEAWAYS
+ Meet like-minded people interested in these new industries
+ Share what you're working on and get feedback from attendees
+ Adopt a fresh new perspective to catalyze new ideas
+ Walk away with fun prompts to unlock more creativity towards solving challenges in your work
Related Backstage Post
"It's going to take bold action at all levels, in all industries, and from all angles. Breakthroughs and new technologies that we can't even imagine right now are in front us — we just need to be thinking wrong about how we discover them and with implementing these ideas."
Get notified when we launch a new TWACC event.
Our Ocean Health event was super fun. Lots of ideas and connections made that night.
"The best of" during our virtual Carbontech event.